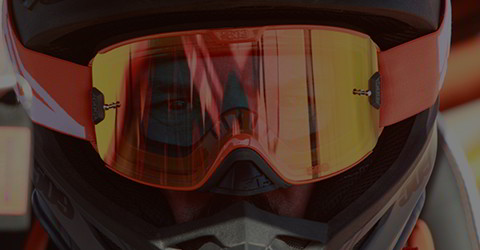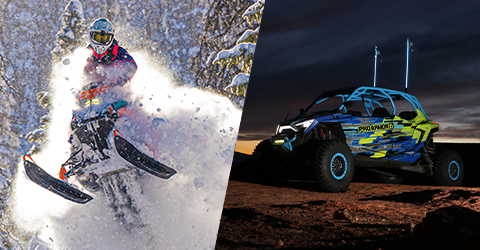 EVERY RIDE HAS A STORY. WHAT DOES YOURS SAY ABOUT YOU?
Every ride has a story. What does yours say about you? The view is always amazing behind the wheel or Handlebars. Your machine should be just as impressive. That's how we see things. We're pro armor – enthusiasts in enhancing your adventure with accessories for the ultimate ride.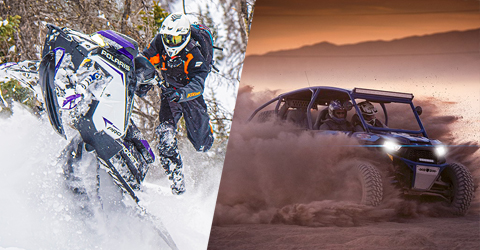 SO BE BOLD. GET OUT THERE.
So be bold. Get out there. Kick up some dust or Powder and live it up in a machine that speaks volumes about how you roll. Just don't be boring. No matter what path you choose, we have what you need to take the functionality, performance and attitude of your machine to a whole new level.
Q: Why did Pro Armor decide to enter the snow accessory market?
A: Our goal is to expand the Pro Armor footprint into the snow market while staying true to the brand's DNA by launching accessories for the high performance, backcountry sled rider. Pro Armor has been delivering accessory solutions to riders for over 20 years, first to quad riders, more recently to Side by Side riders, and now to back country snow riders as well. Helping riders elevate their style and performance is in our DNA, and we're excited to bring this passion to the snow community.
Q: What makes Pro Armor accessories stand out against the competition?
A: We offer custom, purpose-built style and performance accessories to help make every ride truly one-of-a-kind. Pro Armor accessories help make riders' vehicles an extension of who they are through unique color customization and performance-based styling.
Q: Where are Pro Armor accessories made?
A: The capabilities at Pro Armor extend from design all the way through manufacturing and distribution from our facility in Corona, CA. 98% of Pro Armor accessories are made in the USA.
Q: What OEM brands do Pro Armor accessories fit on?
A: Pro Armor proudly designs and builds accessories for multiple OEM platforms, including Polaris, Ski-Doo, Arctic Cat & more!
Q: Do you plan to expand your offering of accessories beyond what currently exists today?
A: Yes, we are always working to both improve upon our existing accessory portfolio as well as develop new ideas, designs and solutions for riders.
Q: What does your relationship with your sponsored athletes consist of?
A: Our partnership with top athletes in the industry drives intuitive product design, the highest levels of testing and validation, and ultimately, better accessories to help riders push their limits to new heights.